This is the lighter, airier, less decadent version of my Chocolate Ganache Pudding.
Still chocolaty, still vegan, still delicious… but made with sweet potato puree instead of avocado and coconut butter.
I took advantage of the inherent sweetness of the potatoes, adding in just a bit of maple syrup. Vanilla extract and espresso powder enhance the chocolate flavor of the cocoa, and vanilla almond milk brings it all together.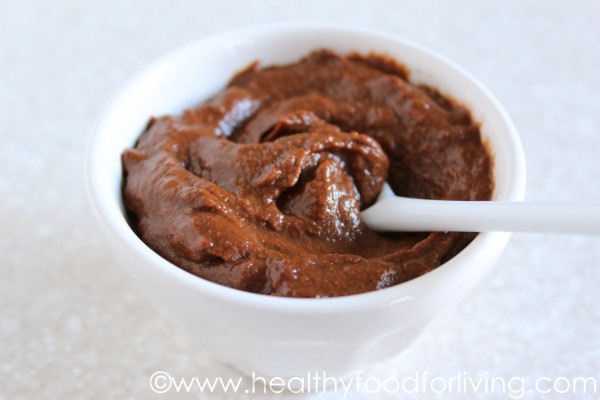 The consistency is quite different from the ganache pudding; whereas the latter is dense, this pudding is light and silky.
And a bit more figure-friendly as well.
With our trip to Barbados rapidly approaching – and visions of lounging on the beach in a swimsuit haunting me – I've been cutting back on indulgent desserts.
This chocolate pudding definitely qualifies as a lighter treat!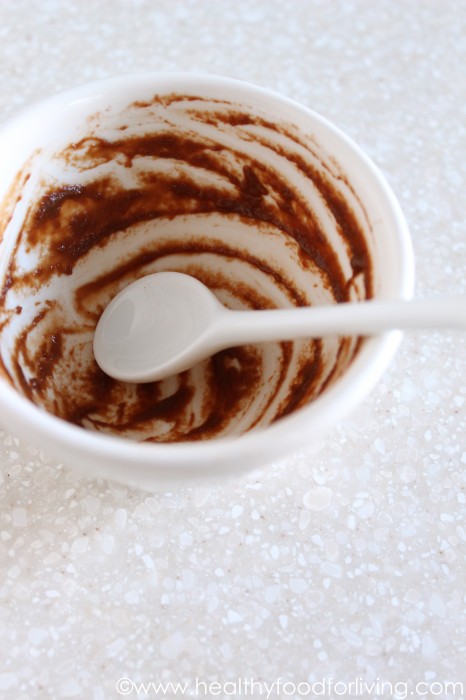 Sweet Potato Chocolate Pudding
Prep Time: 5 minutes
Cook Time: 0 minutes
Keywords: dessert vegan chocolate sweet potatoes pudding
Ingredients (2 servings)
1 cup well-pureed roasted sweet potato flesh (roast a large sweet potato at 400°F for 1 hour – or until super soft – peel and puree flesh in a food processor until perfectly smooth, measure 1 cup)
1/4 cup unsweetened cocoa powder
2 Tbsp pure maple syrup, preferably grade B
1/4 cup unsweetened vanilla almond milk
1/2 tsp espresso powder
1/2 tsp pure vanilla extract
Instructions
In a food processor, combine all ingredients and puree until well-combined and smooth.
Nutritional Information per Serving:
171.8 calories, 2.0 grams fat, 7.0 grams fiber, 20.5 grams sugar (mostly naturally occurring in the sweet potato), 4.2 grams protein